Vampire Diaries Cupcakes
I adore the Vampire Diaries, so this page is for anyone who wants Vampire Diaries cupcakes! Find some Vampire Party supplies and ideas below for your vampire party. Which team are you on?
Vampire Diaries Cupcakes
How to Make Them:
You'll Need:
* Frosting in red and white
* Burgandy and Red Icing gel was used to color the white frosting
* Tip # 2D, Wilton
* Vampire Diaries Edible Cupcake Toppers or Rings
* Corn Syrup and Red icing gel (for blood)
To make the blood I used corn syrup and mixed in some icing gel to give it the color consistent with blood! BWAHHHH! Frost cupcakes in white, then add the red using tip #2D. Place toppers in the frosting and then drizzle the blood mixture over the cupcake.
Vampire Party Supplies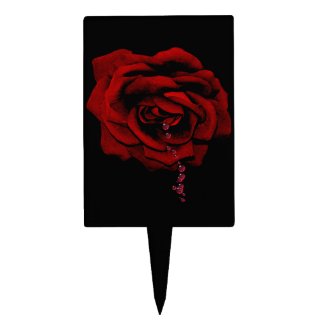 Bleeding Rose Rectangular Cake Topper

More Red Rose Cupcake Liners and Decorations
There was an error connecting to the Amazon web service, or no results were found for your query.
Stefan, Elena and Damon Cupcakes
These are the "before" cupcakes without the blood. Scroll down to see the "after" with blood.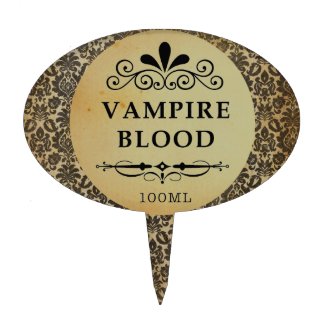 Halloween Vampire Blood Cake Pick Black Damask
Bloody Vampire Cupcakes

More Vampire Cupcake Decorations and Wrappers
If you don't find the toppers you like, you can always take the easiest route and get some cute liners!
Then all you have to do is drizzle the "edible blood mixture" onto the cupcakes. Easy!
View More Vampire Cupcake Decorations…
Share the Cupcake Craze..
Would you like to share this page or tutorial with others? Click below to make it happen.
You Might Also Like: