Firetruck Cupcake Decorations and Fireman Theme
Add any of these firetruck cupcake decorations to your cakes or cupcakes to make your fire theme party go off with a bang.
Below you will find some decorations and pick ideas for the firefighter theme for your party from dalmatians, fire hydrants, firetrucks, firefighter helmets and more.
You can easily make your own by finding a firetruck image you like and then print out and attach to a tooth pick or a craft stick. You can make them fancier by adding circular and scalloped edge borders to them.
Firefighter Party Supplies
Edible Firetruck Cupcake Decorations
How to Make It- What You Need
* Red Fondant for Cut Out of Fire Engine
* Black Fondant (Windows and for ladder)
* White Fondant (for the ladder)
If you don't like fondant then you can also use other things such as fruit rollups or Starburst candies. You just need to roll them out flat to make your cut outs. Use a large square shaped cookie cutter to cut out the firetruck from the red. Roll out the black and cut out small circles for your wheels. For these I used the back of one of the frosting tips, they are just the right size. Cut out small black squares for your ladder and window on fire engine and assemble.
Dalmatian with Fire Hydrant Cupcake
To Make This You Need
* Red Fondant
* Dalmation cupcake topper
* Fire Hydrant Mold
Get a nice fire hydrant mold and use the red fondant to make your fire hydrant. To make the fire hydrant stay up I had to give it some support in the back you can insert a cupcake pick or a big dollop of frosting. Sit them side by side and add some green grass if you prefer.
More Fire Fighter Party Accessories and Ideas


I love the idea of using some cute stickers like these as cupcake toppers for fire fighter themed cupcakes! It's easy to do, just get some toothpicks and stick them on.


There was an error connecting to the Amazon web service, or no results were found for your query.
Die Cut Firetruck Cupcake Pick Decorations
These are simple die cuts out of a fire truck that you can easily get off of Ebay. Frost as desired with your favorite frosting tip. This was a round tip similar to Wilton's 1A.
Fire Hydrant Edible Cupcake Toppers
How to Make Them
You'll need:
* Red Fondant
* Orange Fondant
* Yellow Fondant
* Small, Medium and Large Leaf Shape Cutters
* Fire Hydrant Mold
Roll out the fondant of each color and then use cookie cutters to cut out your pieces. Assemble on black or white frosting to make the fire look. The hydrant can be made from a mold or by hand.
Firetruck with Dalmatian Cupcake
The great thing about toppers is that you can mix them up. Here's the firetruck with the Datamation cupcake pick stuck together on a frosted cupcake.
Firefighter Helmet Cupcakes
How to Make Them
You'll Need
* Red Fondant (for helmet)
* White Fondant (front of helmet)
* Yellow and Orange Fondant or substitute with Starburst Candies
* Black Food Writer or Black Fondant (if using fondant you need a numeric stencil)
You can use a fire helmet mold to make it easier or you can trace one onto wax paper and then cut it out and use this as a guide.
Repeat for the front of the helmet (white part). Assemble the helmets and then write on your ladder number on the front.
The flames were made out of Starburst candy which is why they look a little shiny. You could also use candy to make the helmet as well if you don't care for fondant.


Easy Firetruck Cupcake Toppers
Get some ready made picks and then insert!
Edible Firetruck Cupcake Decorations
Fire Truck Cupcake Toppers for Sale on Ebay
Fire Fighter Themed Party Invitations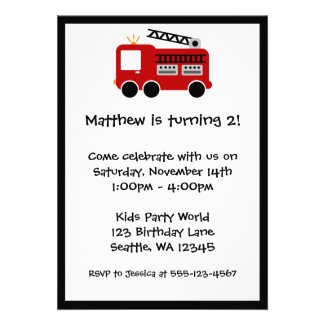 Red Fire Truck Birthday Party Invitation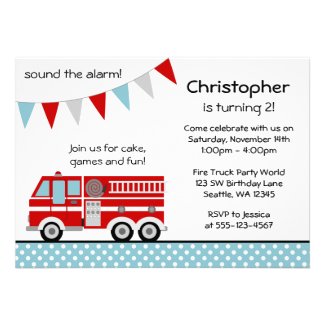 Fire Truck Polka Dot Banner Birthday Party Invitation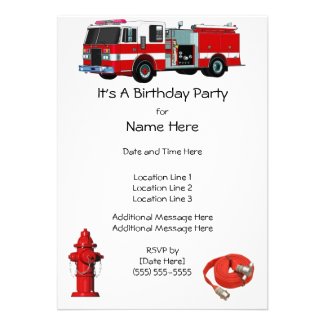 Fire Engine Birthday Party Invites

Share the Cupcake Craze..
Would you like to share this page or tutorial with others? Click below to make it happen.
You Might Also Like: